Introduction
Greetings to the Lisk community,
I'm BlueDragon a freelance PHP coder but often code using Javascript, NodeJS and Electron as well as a few other languages currently living in the UK.
I like to make simple tools that are useful to the Lisk community and have also started to make Browser extensions but plan to make larger projects as well as Lisk Sidechains in the future.
I would also be happy to team up with other coders in the community to build some interesting new projects and scripts.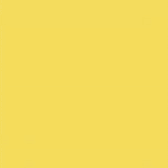 Current Contributions or Planned Contributions to the Lisk Ecosystem
I have made various contributions to the Lisk community which i will be updating and hope people will find useful. More tool projects and Sidechain projects are planned for the future. I have just got the Amazon Alexa and plan on making some cryptocurrency skills which will support Lisk.
Github And Projects
Lisk Value Calculator: A simple tool to quickly find the value of an amount of Lisk using the current market price.
https://bluedragon555.github.io/Lisk-Value-Calculator
Lisk Value Calculator (Chrome Extension): A Chrome Extension version of the Lisk Value Calculator web tool with some useful Lisk based quick links.
Lisk Nodes Status Checker: Another simple tool to quickly check the status of various known Lisk nodes.
https://bluedragon555.github.io/Lisk-Nodes-Status-Check
Awesome Lisk List (Github): After finding various useful Awesome Lists on Github i decided to create one for Lisk with various useful resources which i have found.
Lisk Project Facebook Group: Along with some other members of the Lisk community i have created and help run the Lisk Project Facebook group which has a focus more to news and resources regarding Lisk projects rather than trading talk.
https://www.facebook.com/groups/329214464226295
Lisk Graphics And Animations: I have made various graphics for people to use in projects.
Ending Statement
I found out about Lisk earlier in 2017 when i invested and have been taking part in the community, some people will know me bluedragon from Lisk chat. As a coder I think Lisk is a great cryptocurrency platform to be part of and I hope i can help with contributions. I am also running the Lisk Project Facebook group along with other moderators.
I think Lisk has a great future as a cryptocurrency and think it will become a very popular Sidechain platform for many exciting dapp projects. If you have any suggestions for my current projects and would like updates made please feel free to contact me on Lisk Chat or the forum.
Thank you for reading my proposal.